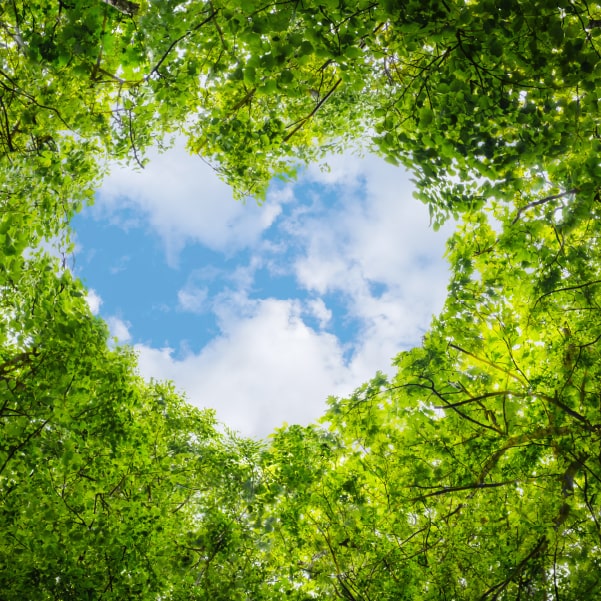 Promote your products and services with ECO materials. Take care of the environment – discover ECO products!
The numbers of companies focusing on sustainable development and taking action aimed to protect the environment are on the rise. This is why use of eco materials for advertising purposes is gaining popularity. This approach brings numerous benefits to both businesses and consumers.
By using eco materials in advertising, businesses can appear more attractive to customers paying attention to aspects of environment protection. Sustainable promotional activity shows that the enterprise is aware of ecological problems and does something to resolve them. Customers see such businesses as responsible, which may raise their engagement in the brand. Materials like Frontlit Eco, Mesh eco, Wallstick eco, Dispaboard indoor eco, Oppboga excellent indoor eco, and Reboard eco can be successfully used in advertising campaigns aimed to offer ecological benefits in addition to promotional ones.
Frontlit Eco is used mainly for printing of materials placed on display systems or interior element presentations. The print of 200 and 320 gr/m² materials involves odourless and ecological water-based inks (latex technology). This material differs from standard frontlight, as it does not contain PVC. This means that Frontlit Eco is recyclable and environmentally friendly.
Another ecological material used for advertising purposes – mainly on buildings or construction fencings – is Mesh eco net. This material is characterised by its perforated structure, which allows strong air gusts to pass through the fabric without causing any damage. Mesh eco net is also light, which means that advertisements printed on large surfaces will not endanger the walls or structures where they are fixed.
Wallstick eco is an adhesive fabric, which can be used for purposes of fair exhibits, storefront displays, and decorations. This is an innovative and ecological material which allows for efficient and aesthetic promotion of products and services and minimises negative impact on the environment. Both – the base with the adhesive and the fabric itself can be recycled. Applying and removing Wallstick eco is extremely fast and easy, which means that the adhesive fabric can be repeatedly reused. The maximum width of the material is 320 cm and it is printed in Latex HP technology, which involves special inks based on water and solvents as well as latex particles and pigments.
Dispaboard indoor eco is an excellent advertising material for indoor use. This product is a good solution for companies wanting to conduct effective advertising campaigns in an ecological way with ecological signs. The Eco Dispaboard is composed of DISPA, ecological cardboard, which is 100% biodegradable. Thanks to the high rigidity of the material and the lively colours in the CMYK pallet, the durable and high-quality boards attract plenty of attention amongst potential customers. Printed in UV FLAT technology on a maximum surface of 2.45 x 1.25 m.
Oppboga Excellent Indoor eco is made of primal fibres. It's a perfect raw material for recycling, thanks to the possibility of its repeated processing. Oppboga can be used to make display holders, packaging, suspended signs, stands, tags, hangers, and numerous other products. Oppoga Excellent Indoor eco is available in 1100 g/m² at thickness of 2 mm. Thanks to its special properties (including very high rigidity), it can be used as a eco alternative to classic PVC boards (3 mm). Material is printed in UV FLAT technology with colours from the CMYK pallet. As it is easy to use and offers high quality, Oppboga Excellent Indoor eco is gaining popularity in various industries and sectors.
The Reboard eco paperboard is an innovative material with a patented honeycomb design. It combines properties like durability, rigidity, and lightness and is 100% recyclable. The boards are available in white and raw brown colour and are printed using UV FLAT technology. The material is unique, as it can be used in structures like racks, chairs, or tables. The Reboard eco comes in versions of 1200 g/m2 (with a thickness of 10 mm) and 1500 g/m2 (with a thickness of 16mm).
In recent years, ecological materials used for purposes of brand promotion are not only not technologically inferior to their classic counterparts, but also often superior in various aspects. We need to monitor new advertising trends with consideration of sustainable development and environmental protection. By using eco materials like Frontlit Eco, Mesh Eco, Wallstick Eco, Dispaboard indoor eco, Oppboga excellent indoor eco, and Reboard Eco, we can increase the trust of our customers and show them that we are responsible businesses that care about the planet. This way, we are not only developing a positive corporate image but also doing something good for the future of our community.