Polyester 115
Flag custom
| | |
| --- | --- |
| Intended use | beachflags, flags on the mast |
| Grammage | 115 g/m² |
| Printing technology | Sublimation |
| Print resolution | 1200 dpi |
| Maximum material width | 3,20 m |
| Material attestation | B1 |
| Properties | economical, light |
| Finish of material | cut to size, eyelets in the corners, sewn in reinforcing tape + eyelets, stitched edges, Tunnel |
| Important information | The material we use ensures almost 100% reflection of the graphics on the other side, so that the motif is visible from both sides |
HOW TO PREPARE A FILE
Finishes available
1. Top – 5 cm open sleeve (measured flat), Bottom – stitched, Left side – reinforcing strip with carabine hooks each 50 cm, Right side – stitched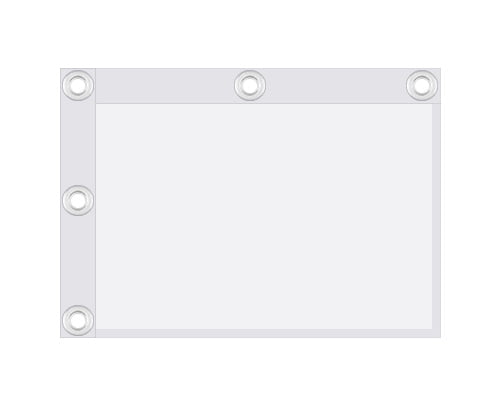 2. Top – 5 cm open sleeve (measured flat), Bottom – stitched, Left side – reinforcing strip with carabine hooks each 50 cm, Right side – stitched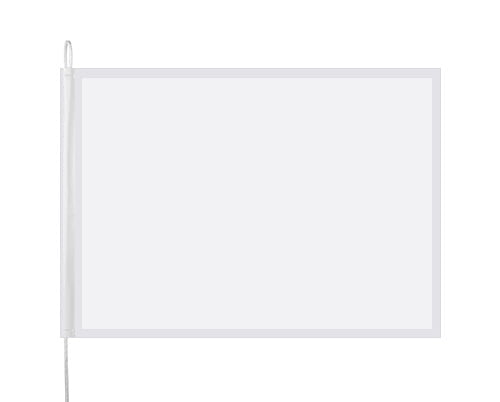 3. Top – stitched, Bottom – stitched, Left side – sleeve with a hidden rope (top – loop, bottom – sewn-in rope, 40 cm long), Right side – stitched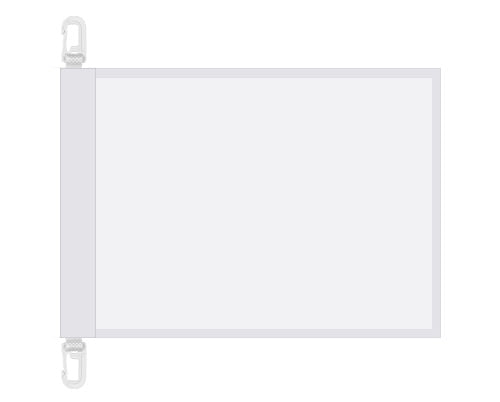 4. Top – stitched, Bottom – stitched, Left side – sleeve with a hidden rope (top – loop, bottom – sewn-in rope, 40 cm long), Right side – stitched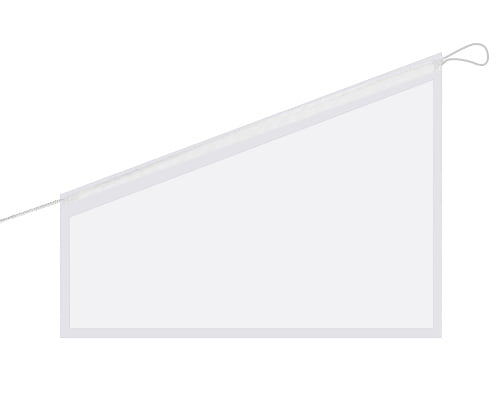 5. Top – 5 cm sleeve (measured flat) with a sewn-in rope (top – loop, bottom – sewn-in rope, 40 cm long), Bottom – stitched, Left side – stitched, Right side – stitched
6. Top – stitched, Bottom – stitched, Left side – 3 cm sleeve (measured flat) with a hidden rope (top – wooden toggle, bottom - sewn-in rope, 40 cm long), Right side – stitched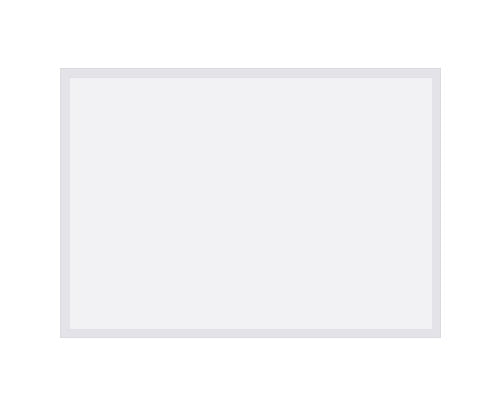 7. Top – stitched, Bottom – stitched, Left side – stitched, Right side – stitched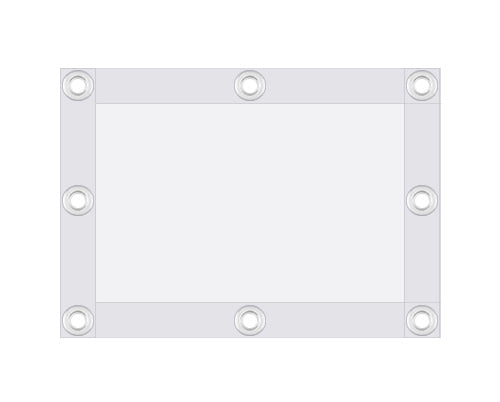 8. Sewn in 3 cm reinforcing tape, eyelets each 50 cm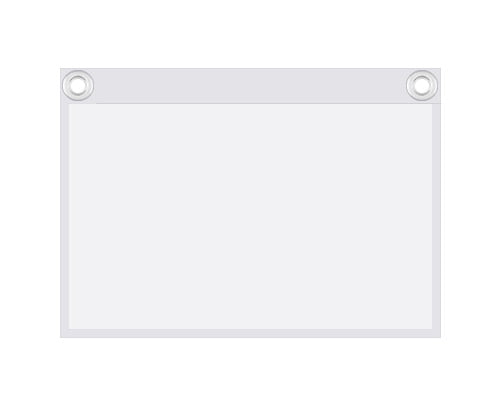 9. Top – sewn in reinforcing tape, Bottom – stitched, Left side – stitched, Right side – stitched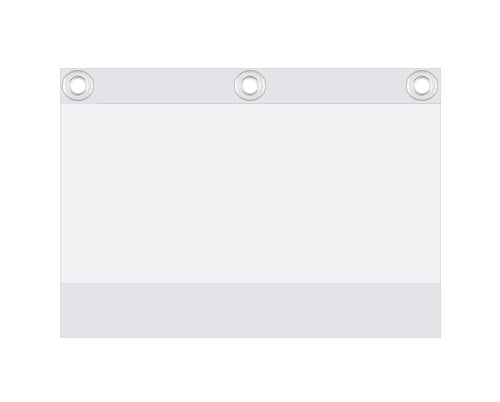 10. Top – sewn in reinforcing tape, eyelets each 50 cm, Bottom – 5 cm sleeve (measured flat), Left side – cut to size, Right side – cut to size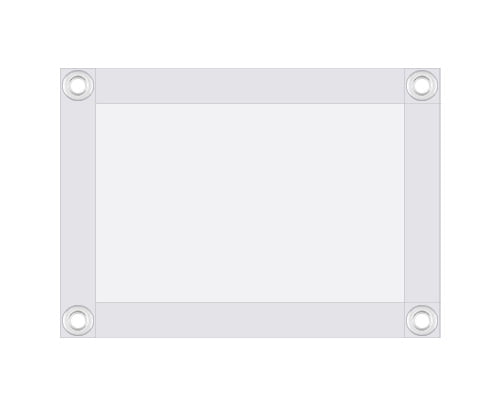 11. Sewn-in reinforcing tape, eyelets in corners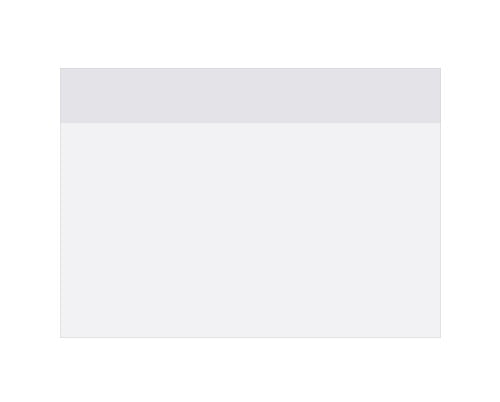 12. Top – 5 cm sleeve (measured flat), Bottom – cut to size, Left side – cut to size, Right side – cut to size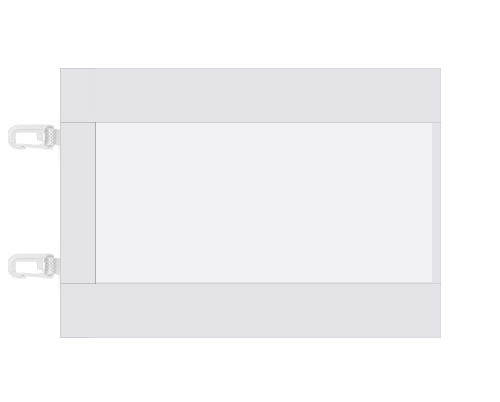 13. Top – 5 cm sleeve (measured flat), Bottom – 5 cm sleeve (measured flat), Left side – tape with carabine hooks each 50 cm, Right side – stitched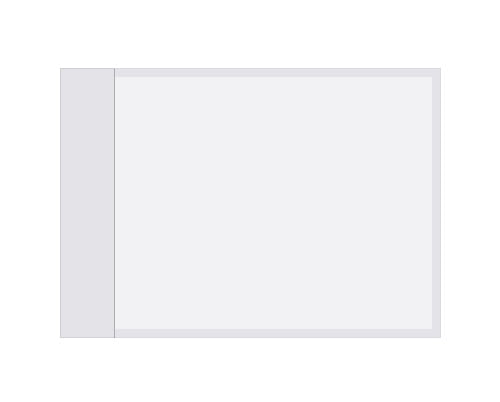 14. Top – stitched, Bottom – stitched, Left side – 5 cm sleeve (measured flat), Right side – stitched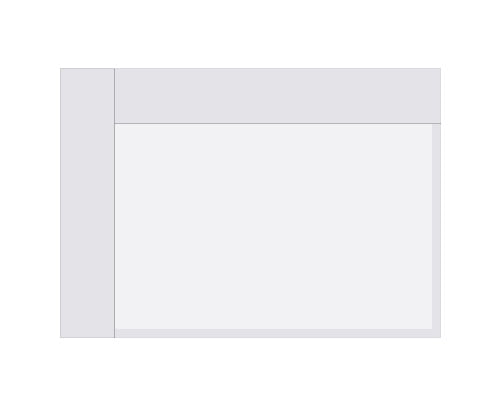 15. Top – stitched, Bottom – stitched, Left side – sleeve with a hidden rope (top – loop, bottom – sewn-in rope, 40 cm long), Right side – stitched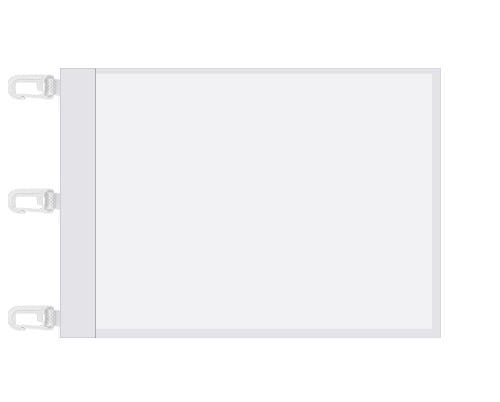 16. Top – 5 cm sleeve (measured flat), Bottom – 5 cm sleeve (measured flat), Left side – tape with carabine hooks each 50 cm, Right side – stitched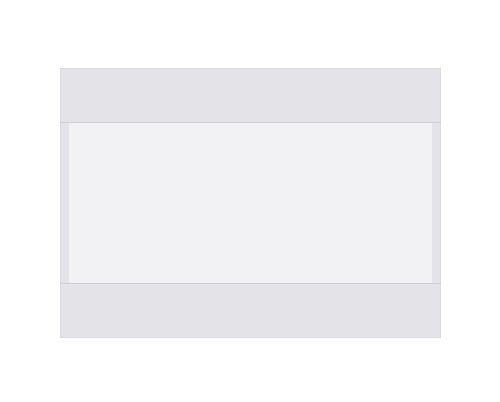 17. Top – 5 cm sleeve (measured flat), Left side – stitched, Bottom – 5 cm sleeve (measured flat), Right side – stitched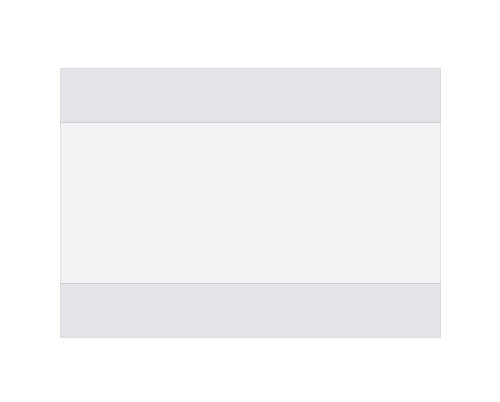 18. Top – 5 cm sleeve (measured flat), Left side – cut to size, Bottom – 5 cm sleeve (measured flat), Right side – cut to size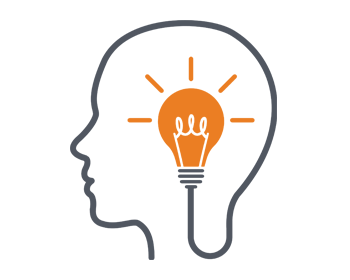 Custom
Flag custom made of Polyester 115 g/m² is the most popular product chosen by our customers. We use it most often for the production of advertising flags mounted on masts and beachflag systems. The fabric for flag custom is printed on one side, but the graphics are visible on both sides. The printouts we deliver have almost 100% visible of the graphic on both sides.
Advertising flag custom – made of 115 g polyester material – looks great on masts in front of office buildings. It is an aesthetic solution for marking the place of doing business. We are able to finish custom flags at the customer's request. The graphics made on the material are resistant to external weather conditions. To use the custom flag for longer time, it should be taken from the advertising mast when the wind is above 60 km/h. It is also important to remember about proper maintenance of the advertising flag, it should be washed in delicate detergents.
Flag custom as a marketing medium
An advertising flag is a great idea not only to mark the place of activity, but also to promote our product or service. The personalized graphics, advertising slogan, promotional offer or logo placed on it are eye-catching. The advertising flag placed on the mast gently flaps in the wind, and thus attracts the attention of potential customers.
The flag custom placed on the beachflag type system can be used in front of the entrance of shops, hotels, restaurants, during fairs, sports events. Beachflag advertising flags are often used to indicate the way or attract the attention of restaurant customers. They are also perfect as an element of equipment in event tents.
In our company, we guarantee quick delivery times, so our clients do not have to plan their marketing activities well in advance.