Satin
Satin
| | |
| --- | --- |
| Grammage | 140 g/m² |
| Printing technology | Sublimation |
| Print resolution | 1200 dpi |
| Maximum material width | 3,15 m |
| Material attestation | B1 |
| Finish of material | cut to size, stitched edges, Tunnel |
| Properties | delicate, high gloss |
HOW TO PREPARE A FILE
Finishes available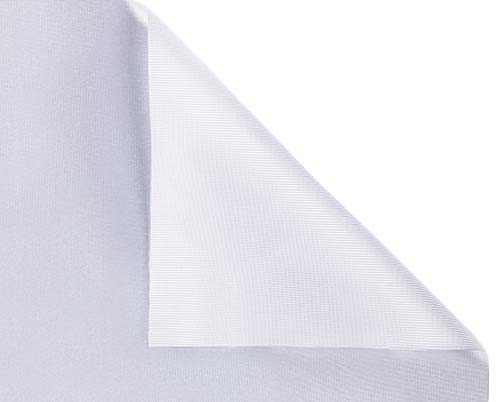 Cut to size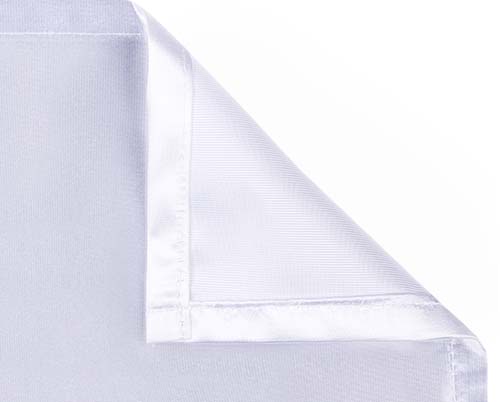 Stitched edges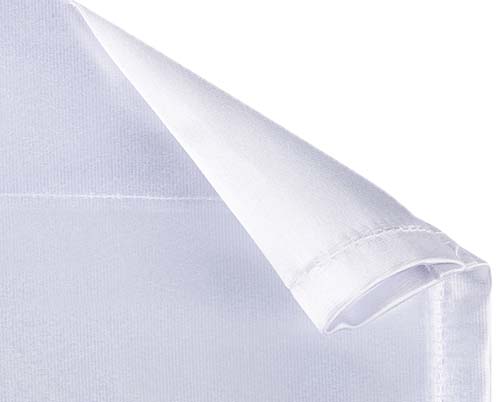 Tunnel
Satin has a glossy surface and has a weight of 140 g/m². Due to its glossy surface, it is most often used for the production of prints for decorative elements used in interior design. Satin is the only fabric in our offer, which has a glossy finish, therefore customers, who care about such an effect, decide to carry out orders on it.
The satin fabric absorbs ink perfectly, the printed graphics look impeccable and the colours are saturated.
What are the advantages of printing on satin?
Printing on satin is carried out using sublimation technology. The graphics are characterised by saturated colours and the material is easy to keep clean, as it is washable. The print on satin has excellent tonal gradations and excellent rendering of graphic detail.
Satin is a material that can be finished in any way available for textiles. The maximum print size in one piece on satin is 300 x 1000 cm. For larger formats, individual britches can be stitched together to form the entire graphic.
Where are prints made on satin most commonly used?
Satin is most often used for decorative elements such as cushion covers, Cube-X seat covers, tablecloths or curtains. As a result, commonly used promotional and decorative elements gain a new, elegant character.
Company logos, advertising slogans and any graphics can be printed on satin. Printing on satin is a great idea to give stand furnishings a different, uncommon look. The slightly shiny surface of the fabric catches the eye of visitors to the stand and draws their attention to the elements that are important during our promotion.
However, satin fabric is most often used to produce decorative elements for the interiors of hotels, cafés, service outlets and customer meeting points. Each product can be individually personalised with a suitable graphic to give each interior a unique and original character.
What are the alternative materials on which to print for promotional products?
Satin is a material that will work well for prints on products such as tablecloths, cubbies, cushion covers and curtains. If you are looking for a material that has a matt finish, we encourage you to take a look at our material specifications: polyester 210, Samba, Textile Backlight.
Feel free to contact our sales department. We will help you choose the right material and its finish.