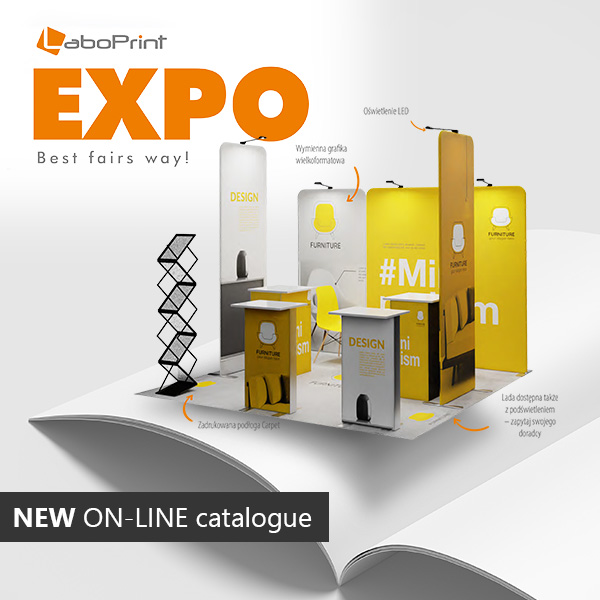 In business, no form of contact with customers is as effective as a face-to-face meeting. A trade show or promotional booth is a very important part of any company's image campaign.
A modern, distinctive, professionally designed stand that properly highlights the display of goods is the best business card of any company. To meet the expectations of customers and business partners, we present a completely new product line EXPO. The entire offer has been prepared with a view to trade fair exhibitors, organizers of promotions or events.
The offer includes as many as three product lines, tailored to the most popular exhibition spaces: promotional stands, fair stacks and suspended systems. The prepared structures are connected by magnets or an Allen key. Such a solution makes setting up a stand , and then using it easy and pleasant. All systems have been prepared for repeated use, and most of them are suitable for transport by car.
At the same time, we realize that entrepreneurs have different needs. In addition to the systems themselves, we also offer comprehensive booth equipment. For those looking for non-standard solutions, we have prepared a special offer of individual designs made to order.